Dietetics Consulting with Molly DePrenger, MS, RD, LDN
Make healthy lifestyle changes with expert assistance from Molly, our staff dietitian at Larew Internal Medicine.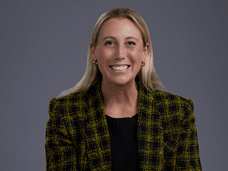 ---
"I believe you will find Molly bright, engaging, professional and fun, and the changes she will help you make to your eating habits will be both pragmatic and effective."
-Dr. Larew
Molly is a registered dietitian at Rush University Medical Center in Chicago, where she completed her internship and Master's degree in Clinical Nutrition and Dietetics. An Iowa City native, she graduated from Iowa City Regina High School and earned her undergraduate degree at Iowa State University. Molly lives in Chicago with her husband Ned, son Darby and dog Gerry.
Click here to watch a December 2022 recording with Molly and Dr. Larew. 
Patients interested in this program, are encouraged to call our staff at 319-338-1535 to schedule your in-office consultation. Note that Medicare requires the first consultation with a dietitian be done in-person; follow up appointments can be done on the Doxy.me telehealth platform.